What Are The Best Hairdressing Scissors For Home Use?
Posted by Taichi Industries LLC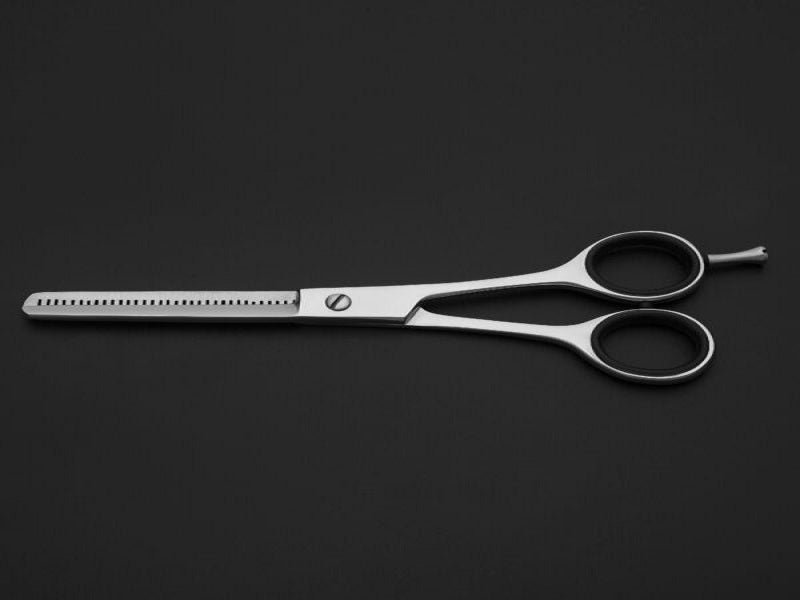 Cutting hair at home can be a disaster, but what can we do in a lockdown situation where going to a salon is an impossible task?
While staying at home, all of us have at least once decided to cut our hair as we were not able to go to the salon for regular hair care. Now how to cut your hair was the problem during the lockdown?
Well, do not panic as we bring you the solution at home. There is no doubt that an expert is an expert, and we cannot reach their level of perfection when it comes to cutting your hair. But the proper selection and use of tools can make it possible to some extent.
If your hair demands an urgent cut, you can still do it at home using the hair scissors at home. There are some special hairdressing scissors available on the market that you can use at home to cut your split ends and give a fresh look to your dead ends.
Hairdressing scissors are designed in a way that you can comfortably use them on your hair with little practice. Cutting your hair with a hairdressing scissor is not worrisome because they are accessible in use.  
When you cut your hair with them for the first, you will not feel beginner because they still provide you a professional haircut.
Some people think that they are only used for cutting your hair short. But this is not the case, as you can do multiple things like texturing and thinning and going fast.
So, when you perform cutting, texturing, and thinning with the hairdressing scissors, you achieve the best possible hairstyle at home for less money. Going to the parlor is not only expensive but also time-consuming.
You first have to make a call for an appointment, and then you spend money on going to the salon. This whole process is not only costly but also time taking. And sometimes, when you are in desperate need of cutting, you cannot afford to go to the salon spending hours over there.
In this case, it is better to use the magical hairdressing scissors at home to get an urgent and professional cut at home without wasting time and money.
This article will provide you a list of hairdressing scissors that you can use at home for cutting hair. And they are
FR-Colour Hairdressing Scissor:
It is budget-friendly scissors and is a perfect choice for beginners. It comes with everything you need to start a haircut as a beginner and can also be used for hair cuts at home for DIY. They are perfect for cutting the hair of children, men, and women.
It suits all hair types and is a perfect choice, especially for beginners. When you order an FR-Colour Hairdressing scissor, you can use a brush that you can use after doing a haircut to remove the mess created during the cutting session.
It consists of an adjustable tension crew that you use to adjust the scissor in your hand. It is flexible in use, and its Japanese blades provide a smooth and clean haircut. The final look you get from this scissor is free of split ends and dead hairs.
 Toni and Guy Interactive 7 Hairdressing Scissor:
It is a popular hairdressing brand and is famous for its stable handling. Its more oversized finger rings allow you to handle it comfortably and without the stress of losing your grip.
It is a flexible hairdressing scissor that you can use at home to cut your split ends and give a new hairstyle to your hair. The upper blade of this scissor is big too, and it looks like an interactive sword. It can easily cut the significant sections of hair by removing most of the chunks in lice cut.
The blade of these hairdressing scissors is concave from inside and coves from outside. They allow you to do a professional haircut at home but are slightly costly.
Saiza Scissors Iguana:
These stainless steel hairdressing scissors are a perfect choice for a professional haircut at home. And can be used on both dry and wet hair. In both cases, they provide a smooth haircut.
Its convex edges allow you to cut your hair smoothly with a fast cutting action. You can handle it easily with the help of its ergonomic offset handles and can hold them tightly between your thumb and fingers.
 Jaguar Scissors:
Jaguar is a famous brand of hairdressing scissors, and people always write positive reviews about them. They are one of the most reliable scissors, and you will never regret spending money on them.
They are made up of stainless steel, and their sharp blades can smoothly handle long hairs. You can use them to cut the long ends of your hair, and they usually last a little longer than other hairdressing scissors.